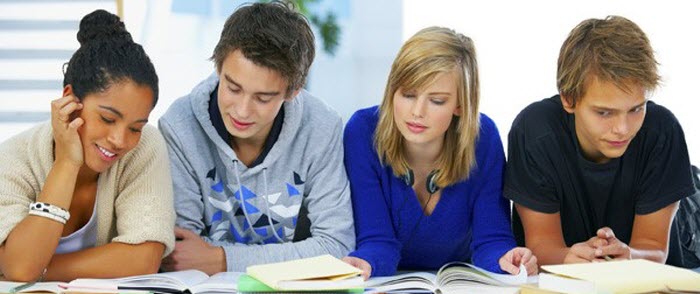 Instituto Superior de Letras Eduardo Mallea
This Institute is an educational private entity, born in September 1989 and incorporated as an Official Teaching Institute by the General Education Office of Buenos Aires City in April 2001.
Its Founder and Director is the Professor Lic. Lina Mundet de Lemme, she is Graduated  in Linguistics and Master in Communication, from CAECE University. She has written books, several articles, prologues, fascicle and literary reviews published in national and foreign newspapers and cultural magazines.
Cultural Aspects
In this aspect, the Institute Mallea (A-1369) has proposed the goal of being an authentic Center of Culture Transmission, with the (a) constant concern about preserving, divulging and enriching the Spanish language.
Teachers' profile
The teachers in charge of all subjects of the carriers, courses and workshops are graduated from University and have specialization in each corresponding subject. General coordination by Professor Carolina Giménez Milán, with more than 15 years of experience teaching Spanish as a foreign language and coordinating the Spanish Department.
Location
The Institute is located in one of the most exclusive and nicest areas of Buenos Aires, the neighborhood of Belgrano, in Virrey Arredondo 2416 street (see map http://www.institutomallea.com.ar/course/view.php?id=220). Has several large and comfortable classrooms, meeting room and library, where students will find specialized material to consult doubts.
Spanish Courses
Spanish courses in Argentina.
Spanish On-line.
Study Spanish in Argentina:

Students can choose either monthly courses or intensive courses:

Monthly courses:

Fees

Private lesson: U$S 36 (120 minutes).
Group lesson: U$S 26 each student (120 minutes).

These prices are expressed in American Dollars and include all learning materials.

All courses should be paid at the Institute before starting the first lesson.

Intensive Spanish Course:

These courses are designed for those students that would like to improve or learn Spanish concepts in a short time but with a lot of studying hours during the week.

These courses include:

Initial level test.
All the learning materials.
Grammar and conversation lessons.
Practical lessons, vocabulary analysis and daily expressions.
Lessons can be in English or Spanish, according to the student's desire.

For inquiries related to these courses, you can contact info@institutomallea.com.ar

Corporate Courses

In-company lessons for Companies, Embassies, Universities and Schools.

These courses are addressed to companies or embassies wishing to provide their employees with Spanish lessons. The school organizes the lessons and the entire didactic material based on the interests and needs of the company, by including topics and vocabulary related to the business of the company. These courses are also addressed to Schools or Universities wishing to provide their teachers with Spanish training.

For inquiries related to these courses, you can contact info@institutomallea.com.ar

Study trip set:

Travel Characteristics

The destination is one of the most beautiful Latin American metropolis, the City of Buenos Aires, the capital of the Argentine Republic, internationally recognized by the myriad of cultural, leisure, night life and natural life activities.

Students will sit for their lessons at our Institute, one of the most prestigious education center for Spanish language education. It is located in one of the most exclusive and nicest areas of Buenos Aires, the neighborhood of Belgrano.

All professors are native speakers, and have great experience and knowledge about Spanish teaching.

Students will take part in an intensive Spanish course which will include grammar and conversation classes, cultural and leisure activities by using Spanish as a permanent tool to communicate (according to each student's level). For advanced students, there are also special courses (Latin American Culture, Literary Workshops, Contemporary History, etc.).

All visits and activities, both inside and outside the Institute will be assisted by a professor. Furthermore, students will enjoy some free time to go shopping or visit places.
At all times, students will be assisted and guided by their tutors.

The study trip set includes the following activities and services:

Welcome at the airport by the tutorial professor (if needed).
Hotel transfer (if needed).
From the 1st day of the week, students will attend their lessons during the morning. Lessons will contain grammar explanations, exercises and conversation drills.
At noon, lunch and spare time (free activities for students).
In the afternoon, there will be free conversation activities outside the school, such as going shopping to different places, visiting historic or tourist spots, etc. Conversation drills will also take place at the Institute.
Students will enjoy free nights and at one occasion, they will take up an educational and cultural activity, such as a Tango dinner and show (where students will learn about this Argentine born dance).
Round Airport transfer (if needed).
Courses will be given on a week basis and students will be able to book any number of weeks.

For inquiries related to these courses, you can contact info@institutomallea.com.ar

Other courses for advanced students:

Students can also ask for the following courses:

Curso de cultura latinoamericana.
Técnicas para la redacción.
Taller literario.
Agente de ceremonial y organización de eventos.
Historia contemporánea.

These are weekly or monthly courses (depending on each one) and are given in Spanish.

Students can also request for accommodation, according to their needs.

For inquiries related to these courses, you can contact info@institutomallea.com.ar
Simplicity and low costs
On-line lessons, through the Internet, at the virtual classroom, with optimized links, without the need of installing any expensive hardware or software.
Professional native professors, with a vast experience and knowledge in teaching Spanish.
Fast and constant personalized communication, via e-mail with professors.
Didactic material, which is simple, practical, and tailored to different levels.
This method is an on-line personalized learning system with an education platform based on a technology which proposes fully interactive language courses. These courses will allow you to actively take part in the most modern learning means, namely, the virtual classroom through the web. There you will be able to drill the acquired knowledge on a permanent basis, until you master it. A tutor will be appointed for you, who will teach you and answer all of your questions, by ensuring you are learning properly based on the study curricula and guidelines.
This method has been deeply proven and its great flexibility allows you for an authentic personalized learning experience.
Weekly, the student will attend a suitable number of hours of on-line lessons (depending on his/her course), supplemented by the exercises of the study guidelines, to be carried out during each lesson as well as homework which he/she will be able to send by e-mail.
Lessons are run in Spanish-Spanish, or English-Spanish, depending on the course and the choice made by each student.
During out-of-course hours, students will have a permanent e-mail for any consultations or questions, which will be answered by the professor as soon as possible.
Group courses are scheduled at a fixed date and time, while individual lessons can be arranged beforehand with the professor by the student before finishing each lesson.
On-line Courses:
All the material and lessons are prepared according to the student's needs, requests, and level. The minimum timetable is 40 minutes, which can be extended every 30 minutes. The student is able to freely choose the date and time of each lesson (according to our working hours).
This course is for 2 to 5 students. The topics and materials are chosen according to the general level and likes. Students can start by paying for this course and sit for individual lessons until new students enroll (in this case one hour lesson will be given to the student until a group is created.) Lessons are 60 minutes long and are run at fixed dates and timetables. Students may request a group change in case of any disagreement.
Group Conversation Conferences
Periodically, these lessons will be scheduled where general topics will be discussed as a way of extra material for any students wishing to attend.
Individual course, without an on-line lesson
These courses can be taken by students from other courses or by those not willing to take up on line lessons. These are monthly courses where students are given guidelines with grammar explanations and exercises (according to their level and wishes) which they will be able to send by e-mail to the school for correction purposes. These students have also access to the interactive activities of this web with immediate keys and also have an e-mail address to make any consultations about grammar, vocabulary, spelling, etc. For practices, they will be given working guides with grammar explanations and exercises. They will be also tested on a regular basis so that students can check their improvement by themselves. Periodically, if desired, they will be able to take part in group conferences.